MDC Connector Solutions
This state-of-the-art connector design ushers in a new era in two fiber connectivity by bringing unmatched density, simple insertion/extraction, field configurability and optimal carrier grade performance.
MDC/MMC Cabling Solutions
Features:
・MDC Duplex optical connector with proven 1.25mm ferrule technology.
・MMC Multi-fiber optical connector with proven MT-16 mechanical and fiber alignment structure.
・3x cabling port density over Fujikura's SWR™/WTC™ solutions with duplex LC and MPO connectors.
・432 MDC/MMC connectors (864/6,912 fibers) within 2 RUs.
・TMT ferrule backward and forward compatible with 250, 200 and 165 micron fibers.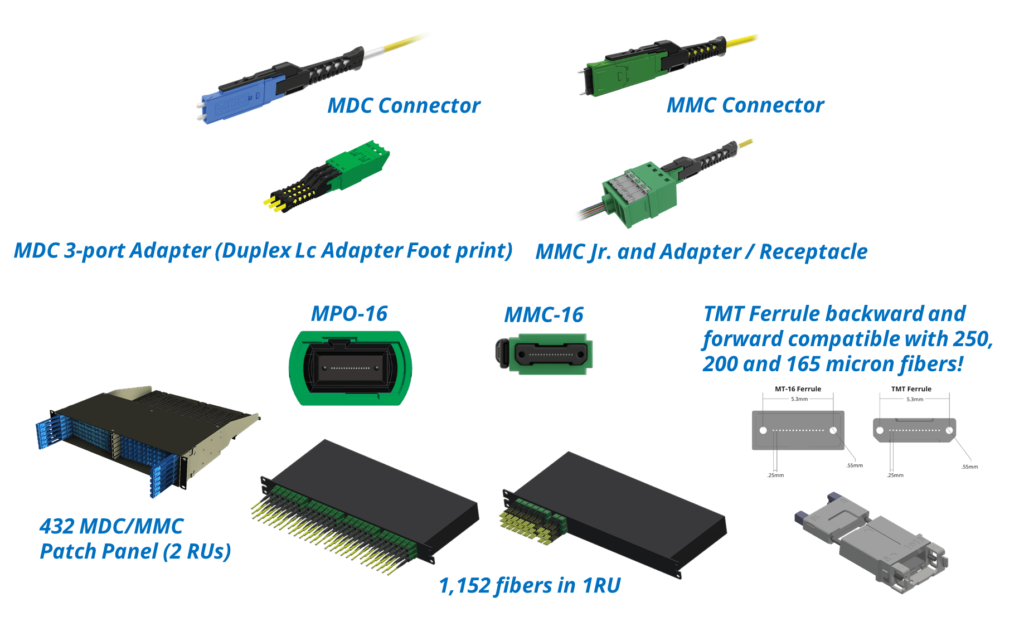 MDC/MMC Cabling Solution
(Fusion Splice)
MDC/MMC Cabling Solution
(Pre-terminated Cable)
MDC/MMC Future Evolution in Fujikura's
Cabling Solutions – 3x Cabling Port Density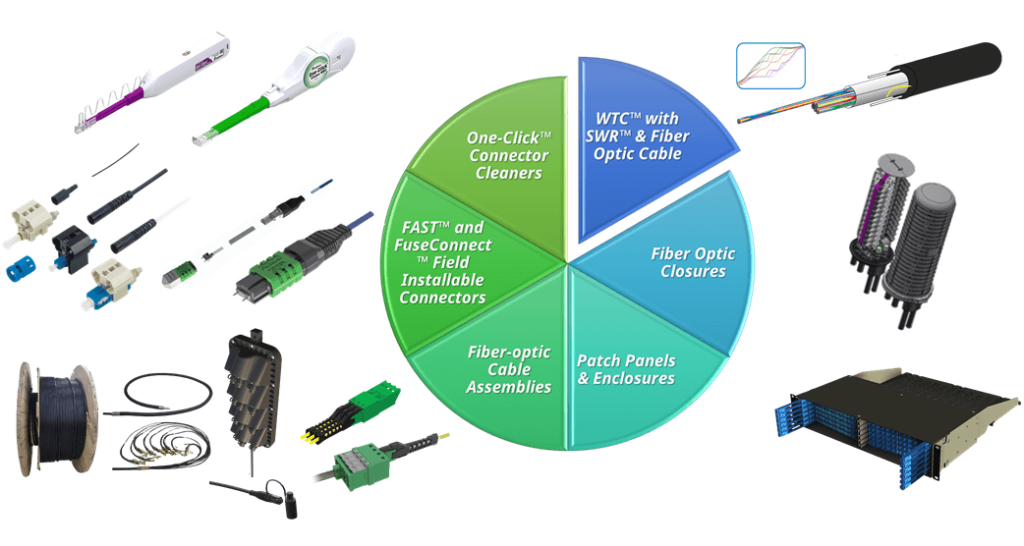 *SWR™, WTC™, FAST™, FuseConnect™ and One-Click™ are trademarks of Fujikura Ltd.